The unique inter- and trans-disciplinary nature of the SWICE consortium will allow the creation of research synergies on multiple levels so as to tackle the energy transition's objectives with a holistic approach.
The R&D work packages will enable the development of pilot and demonstration (P+D) projects which will build upon the early findings and methodological developments generated during the project.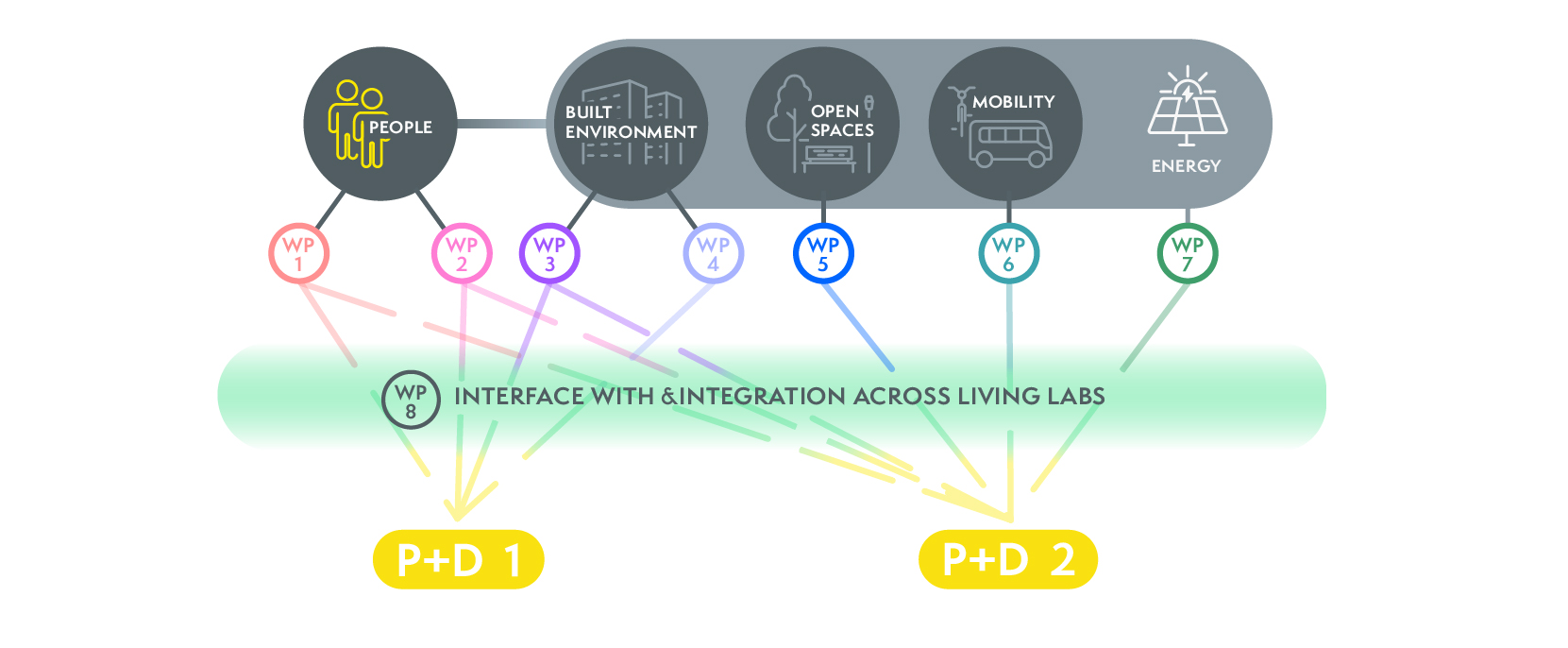 Two additional work packages will ensure the efficient management and administration of the project as well as the effective communication and dissemination of the SWICE activities and results to all the partners and potential stakeholders.
WP9. Management and coordination
WP9 is responsible for the management and administration of the project, while fulfilling all legal, administrative and financial requirements as set out in the Contract and Consortium Agreement. It will ensure the point of contact with the Swiss Federal Office of Energy and guarantee the exchange of information between the Coordinator, Consortium Council, Advisory Board and Stakeholders.
WP leaders: Luisa Pastore (EPFL) and Iris Dimbwadyo (EPFL)
WP10. KTT and communication plan
WP10 ensures a transparent internal and external communication and the dissemination of results through relevant and effective channels. This will allow to capitalize on the visibility of the project for a maximal and long-lasting impact on the behaviour and actions of the end-users. WP10 is also in charge of managing IP and maximizing the exploitation routes as well as optimizing the innovation impact of all the project outcomes .
WP leaders: Luisa Pastore (EPFL) and Iris Dimbwadyo (EPFL)